Where shall we adventure? Södertälje konsthall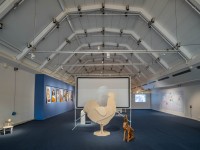 Photo: Jean-Babtiste Béranger
Where shall we adventure? Södertälje Konsthall, 2021.
Text by curator Joanna Sandell:
Ingela Johansson researches phenomena that others tend to overlook. In her mind the art that had been made in Sweden during the seventies and eighties, art that aligned with the workers' movement and had an interest in themes of equality, something Södertälje konsthall showed an interest in through the exhibition The International Museum of Solidarity 1978-2020.
From the cellars of the Luna Cultural House slides in boxes, worn folders and posters were retrieved. Ingela was mainly interested in what we found around artist and film director Peter Weiss. In the year 1976, Södertälje konsthall's director at the time, Per Drougge, decided to make an exhibition with him. This was at a time when Peter Weiss had stopped painting and had turned to film and theatre instead.
For the exhibition in Södertälje, Per Drougge made a copy of a Peter Weiss painting by the name of Parade. The copy of the painting is still on display in the public building "Allhuset" in the neighborhood of Saltskog in Södertälje.
In order to access information about the painting Ingela decided to interview Gunilla Palmstierna Weiss, who lived with, and worked close to Peter Weiss. To listen to the interview is almost like having the opportunity to visit someone who is very wise and who has lived a long and exciting life. It is to be wrapped in the sensation that there are humans that have touched those questions of what creativity might offer, what love can be and our reasons for being alive. In Gunilla's story about her and Peter's love story we are given the key to every detail in the painting. There is a story of fallen leaderships, about death, and about life's many strange challenges and surprises.
The work with Gunilla brings to mind the film that introduced me to Ingela Johansson's artistic practice. Andrei's Maria. The film, a result of a longer research in residence at Baltic Art Center on Gotland during the years 2015-2016 is a complex film essay with a highly personal rhythm in its editing and storytelling. The focal point of the film is director Andrei Tarkovsky, but more so, the actress Guðrún Gísladóttir that plays Maria, the witch that is sent to the world in order to save it from a catastrophic nuclear accident. Ingela follows Guðrún and her daughter Vera as they visit the sites on Gotland were the iconic film The Sacrifice was filmed. Through weaving archival material and newly shot footage into one, Ingela manages to weave a tale on nuclear resistance, women's struggle, and spiritualism through bringing site, memory and time together – into condensed imagery.
What colour might resistance and struggles have? Or in other words, how can engagement be portrayed beyond just the simple linear narrative? In works of Ingela Johansson there are no clichés, she shuns the one dimensional and simplified. Yet, it is about giving complex matters a clear form and context. A unique and new story appears, captured in a greater understanding. In my mind, colours like steel grey (like metal, but softer) and shiny black glass appear. Ingela processes our recent histories and gives them new meaning, and by doing so she uses every possible tool in art making; video, text, installation, the readymade, painting, drawing, institutional critique, glass, textile.
Ingela is showing a new series of textile works in Södertälje. The works use the form of both protest banners and tablecloths, but they are also a series of magnificent portraits portraying strong and inspirational women throughout history; Virginia Woolf, Pallas Athena, Rosa Luxenburg, Simone Weil and others.
Every portrait gives keys to understanding the exhibition as an entity. Here are personalities such as the Goddess of craft, Athena, the human rights activist Rosa, the writer Virginia and the activist and mystic Simone. In the exhibition there are also borrowed artworks from the art collection of miners in the city of Gällivare in the north of Sweden. Layers of history are examined and processed, sometime as a full entity, at other times as specific details that crystallize and appear in a new light.
Ingela Johansson is from the glass making district of Boda in Småland, she grew up in a family of generations of glassblowers. In the history of glass, the story of hard labour prevails, of community, of Sweden's industrialisation – and today also of the birth of an experience economy within the cultural sector and in the countryside. Ingela has earlier researched the history of "The Kingdom of Crystal", its development and conditions through initiating the immense art and cultural heritage project "Glass is Moving Mass". Together with the artists Eva Arnqvist, Johanna Gustafsson Fürst, Åsa Jungelius, Caroline Mårtensson and Malin Pettersson Öberg a series of artistic productions, exhibitions, and seminars were carried out, including the publishing of a book. In "Where Shall We Adventure?" glass as an object appears for the very first time in Ingela Johansson's art. Together with the glass blower Micke Johansson, Ingela has created figures directly from the political flags of the workers' movement; here is an elegant black owl, a grail and a shiny black emblem.
In contrast to the frail glassworks a number of wooden figures are placed in the room. The figures, everything from a large squirrel to an elephant on wheels challenge our perception of physical space. The child's experience of the world, how large everything seems when little, is what has been kept in mind. The background to this series comes from archival photography of toys made during the Arts and Crafts movement in England, and once again there is a link to women's liberation as these toys were part of a greater motivation to give women work opportunities and as such, economical and personal freedom. Ingela Johansson was inspired during a residency in London when her research around the suffragette Sylvia Pankhurst lead her to the historical toy production, among many other things.
The child's place in the world and the world's place in the child is also in focus in the work "Children of the World". Ingela has taken a closer look at a Japanese documentary project where children all over the world are interviewed about their lives, their surrounding society and their dreams for the future. As a child Ingela's family with two sisters were part of one of the chapters about Sweden and "the kingdom of crystal", Boda. The project mirrors topics such as globalization, children's culture and cultural understanding.
In the exhibition Where Shall We Adventure? struggles are not divided, they are part of a greater tapestry of coincidences and patterns. The perspectives are both collective and singular. What is the nature of future engagement around justice? Ingela Johansson does not serve us with a completed formula, but rather an infinite set of points of departure and possibilities around the questions on our shared future.
Joanna Sandell, director Södertälje konsthall
Text by Emily Fahlén, curator and writer: Where shall we adventure?
Review in Kunstkritikk: Come Rally for Art
https://www.sodertaljekonsthall.se/en/exhibitions/var-ska-vi-aventyra/?ref=current
Photo: Jean-Babtiste Béranger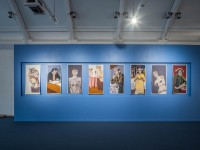 Photo: Jean-Babtiste Béranger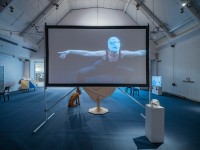 Photo: Jean-Babtiste Béranger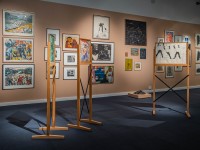 Photo: Jean-Babtiste Béranger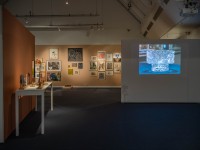 Photo: Jean-Babtiste Béranger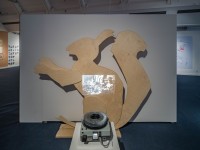 Photo: Jean-Babtiste Béranger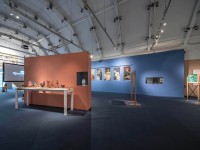 Photo: Jean-Babtiste Béranger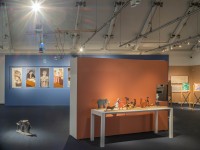 Photo: Jean-Babtiste Béranger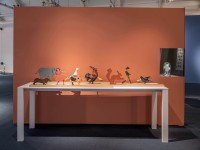 Photo: Jean-Babtiste Béranger