From Dusk till Dawn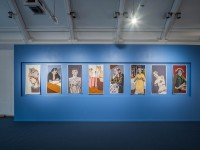 Photo: Jean-Babtiste Béranger
From Dusk Till Dawn, 2020-
Textiles, various sizes approximately: 73 × 144 cm
Needlework is something that Ingela Johansson dedicated her time to during
the first pandemic wave in the spring of 2020. Eight textiles depict historical
portraits of women who have been significant to her. By sewing, Johansson found short breaks for recovery among digital meetings. The women (and moments of fictional women) depicted in fabric montage are composed of images found on the internet: Pallas Athena, Rosa Luxemburg, Virginia Woolf, Sylvia Pankhurst, Venus from Milo and Simone Weil. The women write, read or stroll in the garden dusk and early morning. The time of the day that is usually the own time for creative thinking and dreams. A kind of recovery.
The ongoing work work is a nod to Judy Chicago´s The dinner Party. It is an attempt to weave together on a conceptual level, as a women´s portraits of women and the artifacts and collections of the labor movement. The textiles we see are therefor something in between. They are at the same time tablecloths, appliqués and banners.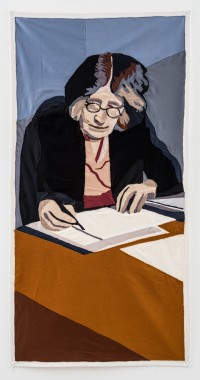 Photo: Jean-Babtiste Béranger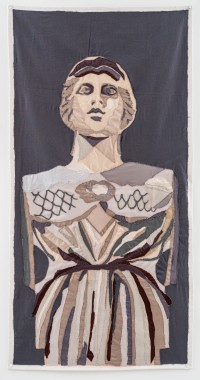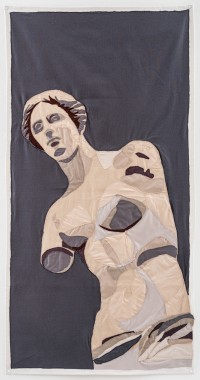 Photo: Jean-Babtiste Béranger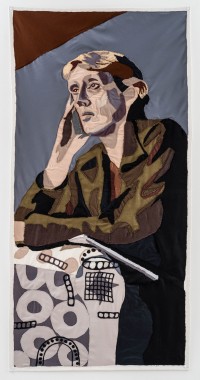 Photo: Jean-Babtiste Béranger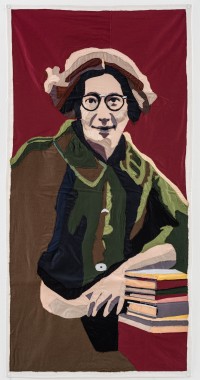 Photo: Jean-Babtiste Béranger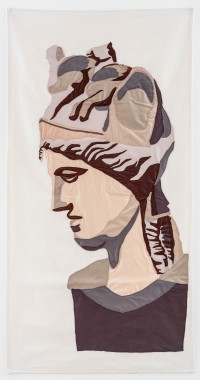 Photo: Jean-Babtiste Béranger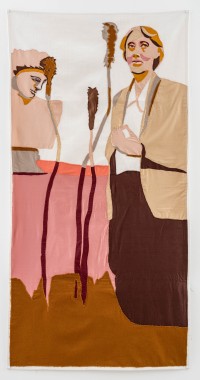 Photo: Jean-Babtiste Béranger