Silver tongue, ArkDes & Luleåbiennalen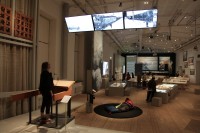 Photo: Ingela Johansson
Kiruna Forever ArkDes, Stockholm.
Silvertunga – Den stora gruvstrejken 1969-1970, 2020
Eng title: Silver Tongue, the Great Miners' Strike 1969-70
Three-channel video into one-channel, 57 min. 2020.
Performance.
Speech to the striking miners at Kiruna Sporthall 11 December 1969 by Sara Lidman. 7 min. Actress Cecilia Nilsson.
The Great Miner's Strike 1969–70", is a 3-channel film by Ingela Johansson. The film is a cut out of the assembly meetings held in the Kiruna City Hall as well as in other locations around Kiruna, Svappavaara and Malmberget during the 57-day wildcat miners' strike of 1969-70. The film uses archival photos and audio material from those days, and is as a reminder of the symbolic value of the City Hall in Kiruna as the scenario for political struggles that influenced Sweden's labor conditions history.
One of the most important writers in 20th Century in Sweden, Sara Lidman wrote in 1968 "Gruva", a groundbreaking book around the miner's working and living conditions, accompanied by Odd Uhrbom gripping photographs of miners and their families. She strongly supported the strike and gave a speech to the miners in Kiruna.
Text by Carlos Mínguez Carrasco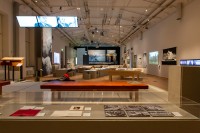 Photo: Viktoria Garvare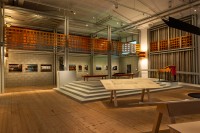 Photo: Viktoria Garvare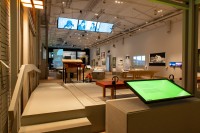 Photo: Viktoria Garvare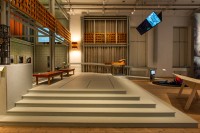 Photo: Viktoria Garvare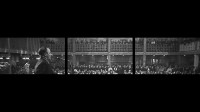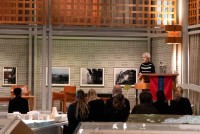 Photo: Klaudia Rychlik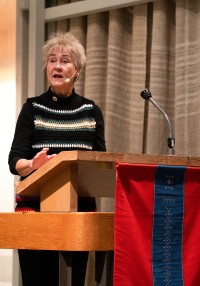 Photo: Klaudia Rychlik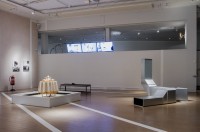 Luleåbiennalen 2020