Strejkkonsten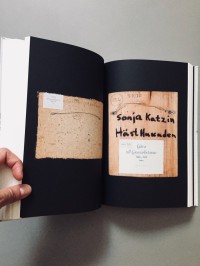 The art of the strike, voices on cultural and political work during and after the mining strike 1969-70, eds. Martin Högström, Kim Einarsson.
In December 1969 a wildcat strike breaks out in Malmfälten, the big mining district in the Swedish region Norrbotten. Despite it being a year of record economic growth in Sweden and the state mining company LKAB turning a profit, the miner's working conditions keep deteriorating. The strikes spread from Kiruna to Svappavaara and Malmberget. Soon 5 000 miners have walked off the job. Through various political groupings many cultural workers come to solidarize with the miners and become engaged in their struggle. The miners' strike creates a crack in the façade of the welfare state – and radicalizes cultural life in Sweden. In which ways does the strike live on, in the practical experiences and production of these cultural workers?
Through extensive archival materials and in a large number of new interviews the actors of the mining strike; mining and cultural workers speak of the events of 1969-70. Strejkkonsten is based on conversations, articles, telegrams, radio- and TV-broadcasts, protocols, personal notes etc., assembled by the artist Ingela Johansson in collaboration with curator Kim Einarsson and poet Martin Högström.
The publication is a collaboration between Glänta and Konsthall C.
Design: Martin Högstöm.
Order: Konstfrämjandet